Welcome to Watch What Happens, a multi-genre role play site with a twist. We have no word count and no character limit.

Current Character Ratios:
Fictional Characters: 9 Males 2 Females
Real People: 0 Males 0 Females

General Character Count:

11 Characters
9 Males
2 Females

Current Bans:

No bans at the current time

"Hey! Cool costume, can I get a picture?"

He couldn't help but let out a frustrated sigh, this kid wasn't the first to ask for a photo. He knew it was better than the truth, but it still bothered him. He was trained to be an assassin after all, not someone who entertains children. Even as a child he had been unable to stand the others, he'd been one he'd trained with half to death. He just wasn't one of those people who got along with kids; his training had made him cold-hearted.

Still, he forced a smile as the child's mother took a picture of the two of them. It hadn't just been kids asking for pictures though, older people had too. 'Teenagers' he'd heard someone call them -a few adults had asked him too. He'd just agreed when they asked if he was going to some sort of convention because he figured it was better than trying to explain the truth. He wasn't from around here, he was from a galaxy far, far away.

Once the kid and his mother were gone, he started walking again, hoping to find somewhere with less people before he accidentally ended up demonstrating his assassin skills. He stopped on the corner of a street, waiting for a clear path across the road, only to feel a tap on his shoulder.

"Excuse me sir-"

"What?!" He growled, spinning around to grab the young man by his throat, lifting him off the ground. "Why can't you people just leave me alone?"
_________________



Posts

: 2


Join date

: 2013-06-02



Curiouser and curiouser is what this world made Alice Kingsley. Though it was much like her own, not like the one where she had dreamed of when she was a child, she still found that it was different. Cars, not horse drawn carriages, lined the streets and being different here wasn't as condemnable as being different in her own world.

That world was dead to her now, except for the occasional thought of her mother and sisters. Though she was very childlike, she knew that there was no hope of getting back. If only she could find that rabbit in a waistcoat and a pocket watch that she had followed down the rabbit hole in the first place.

Today was one of those days where she found something extremely curious.

She had been walking home from the movies, a place she liked to go to see worlds other than the one that she inhabited now. Yes, she still loved her books, but she would rather watch a moving picture than to sit bored starting at a piece of paper with words on it. She had been walking back to her apartment when a rather strange man lifted the man next to her off of his feet by his throat.

"That is no way to treat someone who just wanted to talk to you!" Alice crossly said, stomping her foot and looking at the man. He was a bully and the one things that Alice hated more than being bored was a bully.
_________________
~You got no idea what I'd give to be invisible~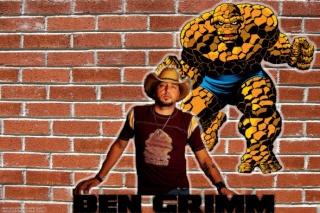 Fictional





Posts

: 301


Join date

: 2012-11-06



Glaring at the man he held by his throat, Maul started to tighten his grip only to freeze when he heard someone trying to tell him off. He growled as he turned his head, dropping the young man as he did so, who then quickly scrambled away.

"No way to treat someone? Following and bothering someone who clearly doesn't want to be bothered is no way to treat someone!" He snapped at the girl. "How would you like it if someone harassed you because you were different?" He asked angrily as he gestured to himself, completely covered in his black outfit, besides his face, which showed red skin, marked with black designs and horns crowning his head.
_________________



Posts

: 2


Join date

: 2013-06-02



Alice frowned at the man after making sure the one who had been grabbed by the throat got away so that he wasn't in any trouble. "No, it was no way to treat someone. He didn't know that you were having a problem with others. You look like a character from one of their movies around here."

For a moment she was soft spoken, "I am use to getting harassed because I'm different. Girls where I'm from are expected to be perfect little ladies. I am not one."
_________________
~You got no idea what I'd give to be invisible~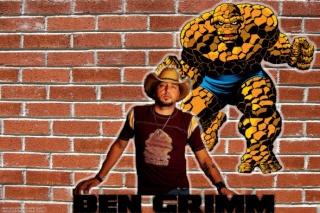 Fictional





Posts

: 301


Join date

: 2012-11-06





Similar topics
---
Permissions in this forum:
You
cannot
reply to topics in this forum