Welcome to Watch What Happens, a multi-genre role play site with a twist. We have no word count and no character limit.

Current Character Ratios:
Fictional Characters: 9 Males 2 Females
Real People: 0 Males 0 Females

General Character Count:

11 Characters
9 Males
2 Females

Current Bans:

No bans at the current time

It was the same dream he always had, a dream that was more like a long lost memory. He was an elephant again, living with his heard in the jungle. It was as if he had never met Tarzan that fateful day in his youth. Instead of the Professor or Jane or even Terk he was left with elephants who didn't quite understand him. He often wondered if he would have made the journey to find them All-Seeing Elephant had he stayed with his herd, they had not believed in the totem. Tarzan had told him he believed that he would find it. Though he had been more with the gorillas and man than his own kind, Tantor wouldn't have had it any other way.

Vance awoke from his dream in the break room when a group of other doctors woke him. There was a moment of silence in his own office, a soft smile on his face. Today would have been The Professor's birthday and he wanted to thank the man in his own way. After all, Professor Porter was the reason he had both picked the name Vance and why he studied to be a doctor. Today would not be spent with his friend Bradley, who had gone through an animal to man transformation as well, or even with Tiana. If he had his way, today would be spent alone.
_________________
~You got no idea what I'd give to be invisible~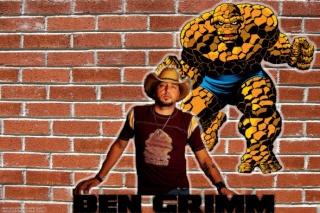 Fictional





Posts

: 301


Join date

: 2012-11-06





Similar topics
---
Permissions in this forum:
You
cannot
reply to topics in this forum